Toolbox Talk Communication
"What's that? I didn't quite understand you." Sound familiar? This happens a lot at work, and it can lead to injury if you're not careful. Good communication is critical for the safety and well-being of everyone you work with! So, if you're looking for Toolbox Talks about the hazards associated with poor communication, you've come to the right place. Spread the word with this toolbox talk hazard communication so your team is in the know about just how important this is to their safety!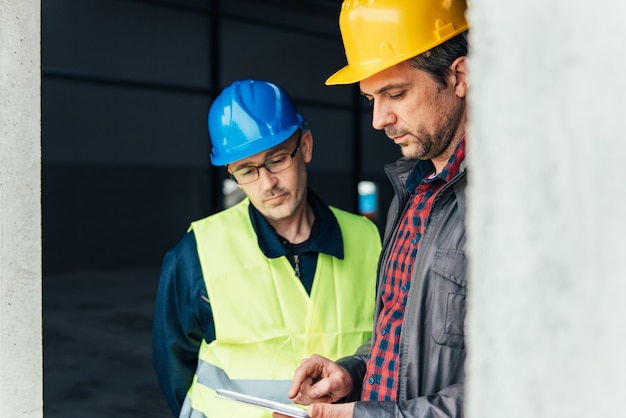 Toolbox Talk Hazard Communication #1
The Importance of Good Communication While at Work: Did you know that by engaging in the simple act of clear communication, you can prevent injury to both yourself and your co-workers? It's true! Throughout our day, we can communicate in many ways – verbally, with hand signals, via telephone or even with the use of signage. So how does one engage in good communication practices? Well the most important thing you can do is be concise. Refrain from the use of riddles or nicknames or even acronyms that everyone may not be aware of. Have the person you are speaking to paraphrase the conversation when you're finishing up your discussion. This will minimize the chance for a miscommunication to occur. Don't forget that communication is key to building a strong safety culture!
Toolbox Talk Communication #2
Do You Understand the Requirements of Your Task? It's common to feel eager about completing a task both safely and efficiently. Everyone takes pride in their work and it's only natural to have faith in your own ability to complete a task properly. However, it's important that you don't get ahead of yourself and engage in a task that you may not fully understand. Before starting your work, it's important that you are very clear about the requirements of the job and that you understand all aspects of the steps you will take to complete it. If you're ever unsure about any details relating to your work, please take the time to get answers to any questions you may have. Additionally, it's important for you to make sure you've been properly trained on the task beforehand.
---