Looking for
Toolbox Talks Ergonomics

Ergonomics topics? Here are a few you'll enjoy. Feel free to share with your crew during your next toolbox talk.
Ergonomics at Work
Why should you be mindful of ergonomics ? Well, it can actually reduce potential injury or illness that can result from work that puts stress on your muscles, nerves or joints. When you're working in construction for a living, these types of injuries can be quite common – especially musculoskeletal disorders or cumulative trauma disorders (CTDs). These injuries occur as a result of repetitive motion or stress and injuries often happen slowly over time.
If you've experienced cumulative trauma, there are physical problems you'll notice. This includes pain and damage to muscles, tendons, and nerves in the back, neck, shoulders, wrists, hands, and elbows. Typical ailments include: Tendonitis, "Tennis Elbow," Trigger Finger, lower back pain, Carpal Tunnel Syndrome which causes hands and wrists to tingle or become numb, and Reynaud's Syndrome which causes fingers to become white.
So, why do these injuries happen? Usually it results from a worker making the same motion over and over, or staying in one position too long, and working in awkward positions. It can also occur when workers use tools that aren't right for the body – and you may be exposed to a lot of force or vibration over time.
Injuries associated with poor ergonomics can happen to anyone (even office staff)! So, how can you protect yourself? The most important thing you can do is practice basic ergonomics including:
You have two hands, so you should use both while completing a task. Doing so can reduce the strain on muscles.
Use the right tools for your job – those which are proportioned to your body.
Use power tools (instead of manual tools) if possible.
Take a break and rest when you're engaged in repetitive motion tasks.
Avoid working in awkward positions.
Wear gloves to reduce pressure or vibration on your hands/fingers.
Stretch often or change positions while working. Doing so will improve blood circulation.
If you experience symptoms associated with repetitive motion injuries, you need to report this to your Supervisor as soon as possible. Things like numbness, tingling or pain in hands, arms or neck are all signs you shouldn't ignore. A simple conversation with your Supervisor could result in a change in workstations or equipment, which can alleviate these problems (before they become chronic). Please remember to seek medical attention if these symptoms persist.
Toolbox Talks Ergonomics Tips and Tricks!
If you're looking for toolbox talks ergonomics topics, this next one is sure to please. Feel free to share with your team.
When you're working in the construction industry, ergonomics should be at the top of your mind. Why? Well, a lot of injuries result from interacting with improper tools, equipment and work methods. Ergonomics takes these challenges at work into account and helps people make better decisions to prevent injuries.
The main goal of an ergonomics program is to minimize job-related injuries and illnesses by adapting the work to fit the individual, instead of forcing the individual to adapt to the work. The idea of ergonomics is to examine, and control work conditions known to cause injuries and health problems because of the excessive needs placed on individuals.
It appears that the greatest difficulty will be picking the very best ergonomic technique to utilize for each specific circumstance. There are limitless possibilities. A careful analysis of each task will help when choosing the most effective method. Let's take a look at a couple of possible techniques that can help you work safer during the day.
Eliminate the need to carry. This might not be practical, but it must be the first method to consider.
Rearrange the job to eliminate unneeded carrying. This might include relocation of storage, production, or shipping areas.
Minimize the weight of the object being carried. If the weight of the object is too heavy, this should be managed by mechanical devices like forklifts, hand trucks, cranes, and four-wheel dollies.
Ask for help. Appoint the job of carrying large or awkwardly shaped items to 2 or more individuals.
Eliminate tripping risks. By using great housekeeping practices, your work area will be clean and safe to work in.
Everyone is encouraged to get involved and offer some tips to assist in preventing injuries and illnesses by improving "ergonomic" safety. You can play an important role in offering input for the decision-making procedure because of your familiarity with equipment, tools, and work techniques. An ergonomics program will only be successful if everyone collaborates as a team to come up with the best ideas. A big part of the preliminary ergonomics program will involve searching for ways to correct problems that have actually already caused injuries and health problems.
The program will ultimately concentrate on finding pro-active solutions to scenarios that might result in injury if ergonomic issues are not addressed ahead of time.
How to Prevent CTD's Associated with Poor Ergonomics?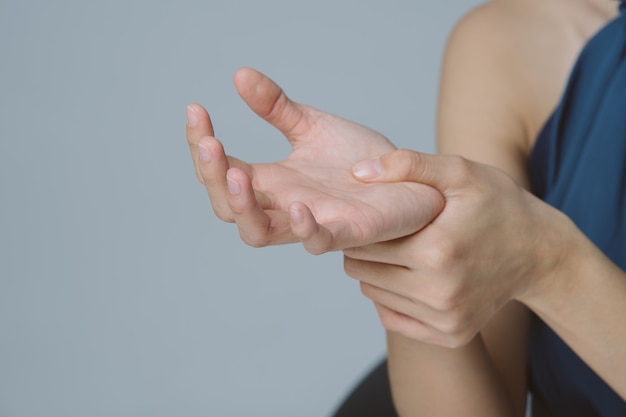 Cumulative Trauma Disorders (CTD's) are strains that may result from long-term repetitive motion or from continually working in an awkward position. Strains commonly occur in the wrists, arms, shoulders or back, affecting the body's joints and surrounding muscles and tendons.
CTD's are said to be today's fastest growing occupational problem, affecting all types of workers, from computer operators to construction workers. Modern equipment, tools and machinery have increased production capabilities in many ways. But in some cases, they have also increased the potential for strain injuries in people. These disorders not only cause great discomfort, they can also affect a person's employability and personal lifestyle choices.
Tips to Reduce Exposure to CTD's:
Do warm-up exercises before beginning physically demanding tasks (take a tip from athletes).
Plan ahead. If you will be doing a job that is awkward–think of ways to make it easier.
Rotate your work position, to change how muscles are used during your work shift.
Use the proper tool for the job to avoid awkward movements and the need for overexertion.
Take a rest break when fatigue sets in. Just a few minutes can make a difference.
Carefully stretch tired or overworked muscles to improve circulation and relieve tension.
When appropriate, use anti-shock or anti-vibration gloves, back supports, wrist supports, or other personal protective equipment that helps prevent cumulative trauma.
Always use proper lifting techniques. Back strain is one of the most common CTD's.
When using hand tools keep your wrists in a "neutral" position, as opposed to repeatedly bending them up, down or sideways during work tasks.
Just because a co-worker is not affected by a physically demanding task, don't ignore messages your body sends you. Although humans share many physical characteristics, people are often different in terms of their physical strengths and weaknesses.
All muscle discomfort and fatigue is not a cumulative trauma disorder. Everyone experiences occasional aches and pains from both work and play-especially when you are not used to the activity. Nevertheless, awkward, repetitive work positions can result in long-term physical problems, so it's up to you to avoid these in whatever ways you can. If the ache doesn't go away within a day or two, follow the above suggestions.
If you have early symptoms of chronic discomfort, report it immediately to your supervisor. The sooner a better tool or work position can be incorporated into your work activities; the sooner those symptoms can be controlled.
Listen to what your body tells you and learn how to avoid CTD's!
Motion Injuries and Ergonomics Toolbox Talks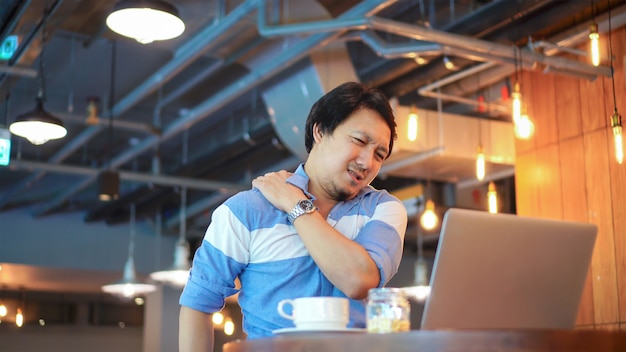 Taking the time to think about everyday tasks and their affects on our bodies is a good way to prevent injuries. The following scenarios will demonstrate how inadequate planning leads to pain and disability, affecting on- and off-the-job activities.
At the breakfast table, you rush to clean everything up before going to work. You stretch awkwardly across the table to lift your infant baby out of the highchair. Half standing, you start to lift your baby, but then stop, reacting to a sharp pain in your back. Instead of using your leg muscles to lift, you used your back muscles and are consequently suffering back pain.
In the warehouse, you notice some boxes on the floor. These boxes are in the way of pedestrian traffic and so you proceed to move them. You know that the boxes could be heavy, but you do not want to bother anyone to help you. You bend over at the waist to lift one box but have to stop because the load is too heavy, and you feel a sudden pain in your back. As a result, you strain your back muscle — an injury that may keep you off the job for several days.
In this next scenario, you are a production-line worker who packs boxes as they pass by on a conveyor. Throughout the day, you perform the same set of lifting and twisting motions with your arms. You begin to experience pain in your forearms and sometimes it aches so much that you can't sleep. The repetitive nature of your work has stressed your arm tendons, muscles and nerves.
What could have been done to avoid the motion injuries mentioned above? You could have thought about the task at hand and applied the Take Two principle (Talk, Actions, Knowledge, Equipment) checklist:
Talk to your supervisor about how to perform the job safely.
Think about how your actions will affect safety.
Know the right rules and procedures for the job.
Use the proper equipment and keep it in good condition.
Keeping the above scenarios in mind, ask yourselves and your co-workers these questions:        
Do we always think carefully about posture and proper techniques when lifting?
Why do we sometimes ignore our body and safety?

Think, "It won't happen to me."
What is the procedure for lifting safely?

Make sure you are close to the object and are not bending over to lift

Keep back straight and use leg muscles to lift

Don't twist or stretch excessively.
How can we help prevent repetitive motion injuries?

Take breaks to stretch and relax

Rotate workstations; change positions
Living in a stressful society where time is money and deadlines are of the utmost importance, it is easy to get so caught up in what you are doing that you forget about taking care of your body. But think about the consequences of having an injury where you can't work, play, or spend any time with your family and friends. Think of how badly an injury makes you feel (physically and emotionally) and all the extra work and lost wages you have to make up for when you come back to work. Isn't your body worth an extra few minutes to do the tasks correctly and safely?
Toolbox Talk on Ergonomics and Tool Use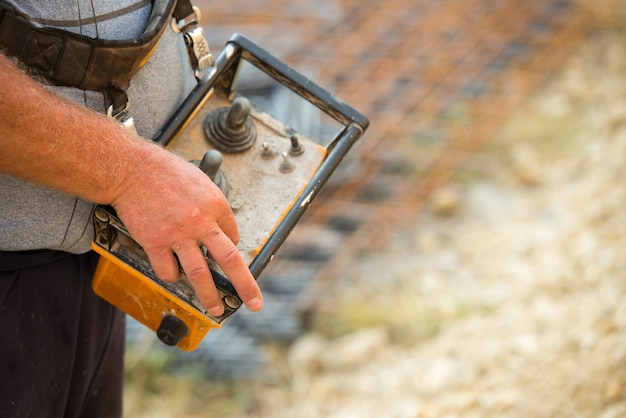 Have you ever suffered pain or extreme fatigue in your hand, wrist or arm after using a hand or power tool for a prolonged length of time? If so, this is a signal to look at the "ergonomics" of how you work. Simply speaking, ergonomics involves selecting the right equipment for both the task and the specific worker. It also means you must hold and use your tools in the best possible way.
Many of today's tools are designed to reduce fatigue to the worker. Some even come in different sizes and shapes for a better "fit" between your hand and the device. The purpose of ergonomically designed tools is to minimize physical stress to the fingers, hands, wrists, arms and shoulders, which can lead to injury or chronic pain. The following actions are among those that may cause problems:
Strong and continued gripping, also called static loading
Repetitive motion, on a long-term basis
Working with the fingers, hand or wrist held in awkward positions
Vibrating tools or equipment
Ergonomic Tips:
A gloved hand tends to grip objects more tightly. Prevent static loading by avoiding gloves that are too large and require an even stronger grip in order to use the tool. If you wear gloves, be sure they fit correctly and have a non-slip palm. Consider fingerless gloves too.
Select a tool with textured, non-slip handles, since a smooth handle can require you to grip and hold more tightly. Be sure handles are the right size for your hands as well.
A tool such as a hammer should have a diameter of at least 1½ inches. The handle should be long enough so that it doesn't apply pressure to the base of your palm or thumb when it is used.
Avoid a tool that is activated by a single trigger finger if you must use it for long periods. Tools that are activated by a "power grip" of several fingers or the entire palm will cause less strain.
Whenever possible, use "ergonomically" designed hand tools, which keep the wrist in the "neutral" position (i.e., unbent in any one direction). Examples are pliers and hammers with "bent" handles or knives and powered screwdrivers with pistol-grip handles. Ergonomic tools also help prevent unnecessary twisting of your wrist, arm, elbow and shoulder while you work.
Repeated vibration over long periods damages blood vessels and interferes with blood flow to the fingers. This deprives skin and muscles of oxygen, which can cause permanent tissue damage and pain. Smoking and cold temperatures also contribute to this problem, since they cause blood vessels to constrict, which further impairs blood flow. Early symptoms, such as numbness or tingling in the fingers, are warnings. Vibrating tools should have handles that are designed to "dampen" the vibration. Many types of vibration-dampening gloves are available if the tools you use are not equipped with this feature.
Take care of your body–you're going to need it!
Need more toolbox talks ergonomics topics? Click here for more!